We just had a major realization. Is there even such a thing as a healthy brunch? And if there is, why would anyone go?
For us, the joys of brunch are many:
Gathering with friends.
Drinking with friends.
Eating decadent food that's been deep-fried and is now dripping in hollandaise sauce, served with a side of bacon, sausage, pancakes, waffles and a ramekin of maple syrup with friends.
Well, rest assured we got our indulgent fix at Street's Fine Chicken in heart of the gayborhood. They've always delivered on the promise of poultry perfection and their brunch over the years has evolved into a pure delight from the first sip of a Bloody Mary to the last lick of the plate.
The Street's brunch menu has everything you love on the lunch and dinner menu (massive chicken-fried steak, juicy chicken tenders, fluffy biscuits, spicy cream gravy) with eggs thrown in for a little extra protein kick.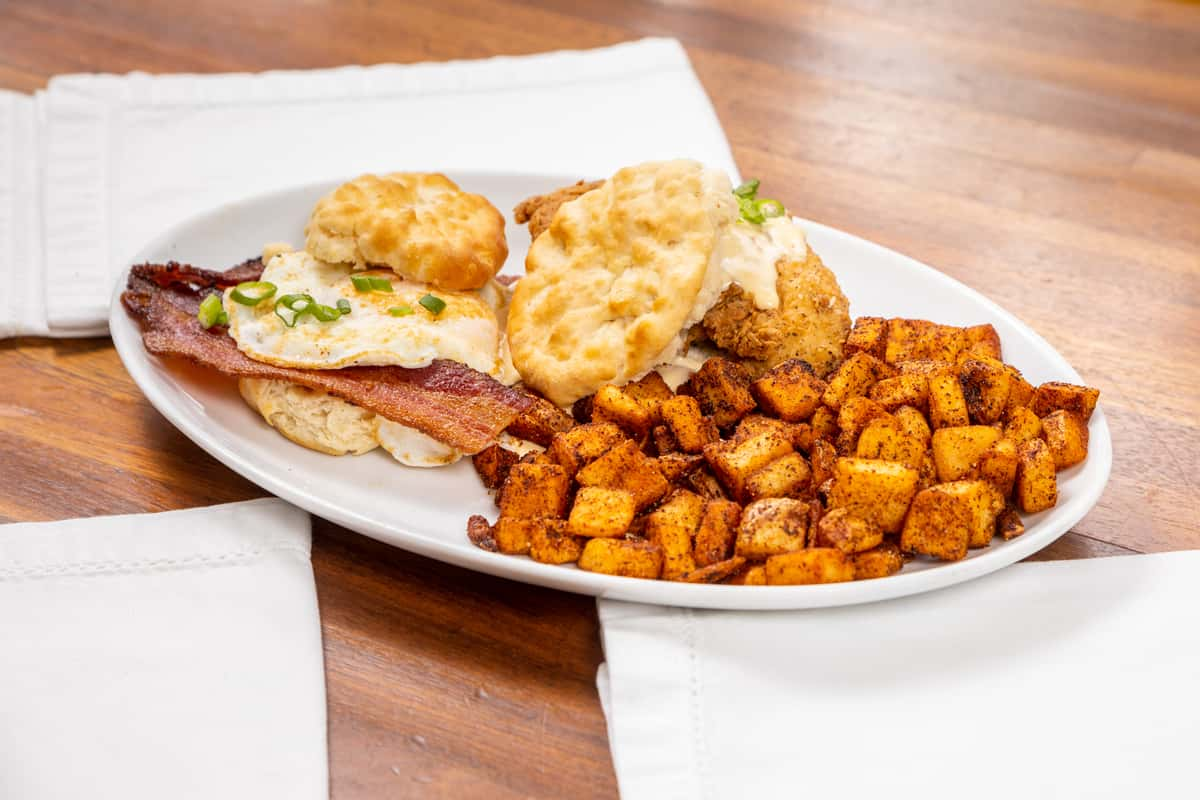 We worked our way through so many items and couldn't find a single downer.
We adore the biscuit sliders plate (above) because it satisfies our need for variety. You get two per order. One features crispy bacon, egg and jalapeño-cheddar cheese, the other with a tasty piece of boneless fried chicken and white wine cream sauce.
Then we recommend concluding your meal with the chicken and waffle. Even though you can find this dish on nearly every brunch menu in town, the Street's version rises above.
After all, we love our waffles like our men—thin, golden brown and dripping in butter.
Street's Fine Chicken Brunch
Saturday & Sunday
10:00 a.m. to 3:00 p.m.
3857 Cedar Springs Road, Dallas
streetsfinechicken.com

Photos courtesy of Street's Fine Chicken