We met a lot of kindred spirits our first summer at Camp John Waters.
Turns out, there are more filthy/funny/fabulous people in the world than we could've ever possibly hoped to encounter over a long weekend.
And now, one of our fellow Camp John Waters campers has released a paper doll coloring book for adults called Fierce! that truly lives up to its name.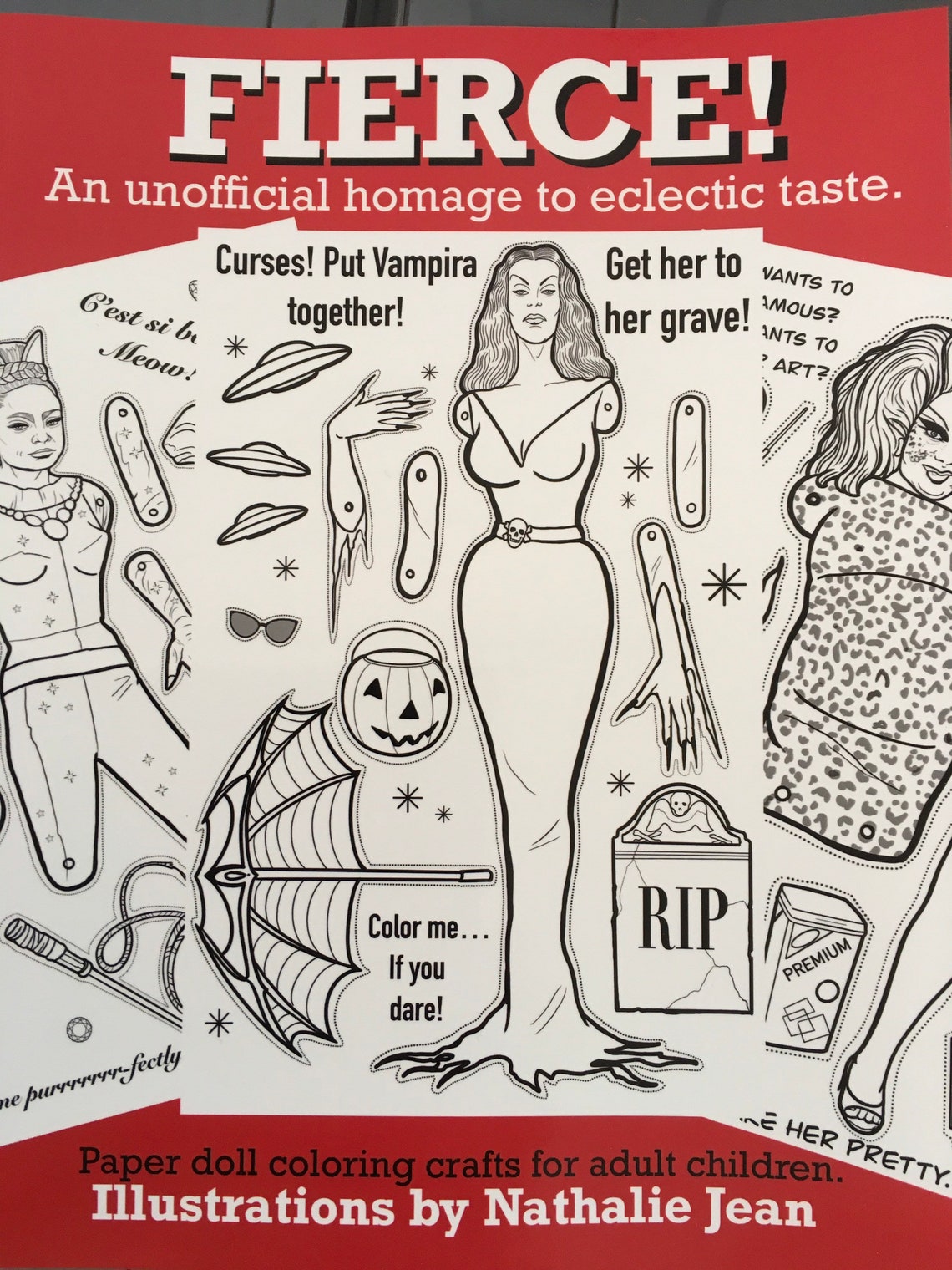 The book features illustrations by the immensely talented Canadian tattoo artist, Nathalie Jean (her friends call her Nat!) and you can customize and assemble each doll to your own quirky standards.
As soon as we flipped through the pages, it was as if our entire gay-boy existence was coming to life in front of our very eyes.
Vampira. Hedwig. Barbarella. Jerri Blank. Divine. Patsy Stone. These bad-ass broads shaped us into the decadent deviants we are today.
And now we can color them any way we wish.
Because we think the world needs a rainbow-striped Endora with glitter tits now more than ever.
Fierce!
$16.47 (approximate conversion to US dollars)
etsy.com

Cover image courtesy of Nathalie Jean