You made it!
Today is the final day of Pride Month and it's been jam-packed with so much queerness that we could really use a vacation!
But as soon as we're done with a little R&R (rum and relaxation), we'll be ready to take on July full force. Because June was so packed with Pride events, we put Brunch of the Week on the back burner, so we wanted to make up for that with two upcoming gayborhood brunch events that double as fundraisers for LifeWalk.
Mark your calendars for the first on Saturday, July 9 at Roy G's.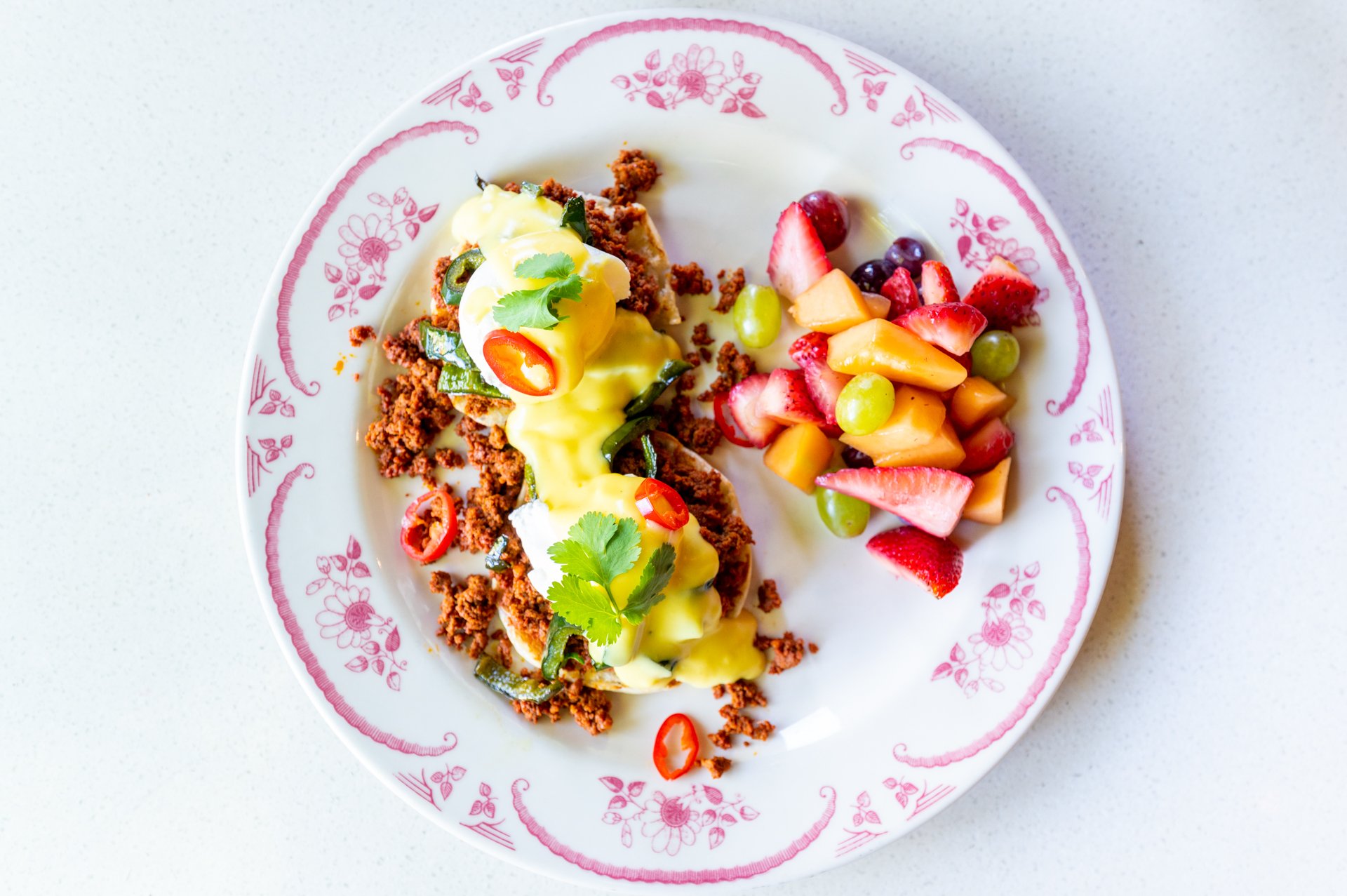 Show up for brunch like usual, order anything you want (we highly recommend the Chilango Benedict, pictured above) and they'll automatically donate 10% of the proceeds to LifeWalk. There will also be a special cocktail from Pride Vodka and they'll make an additional donation after the brunch, increasing the benefit of your attendance even further.
Then on Sunday, July 17, Marsha Dimes brings her gaggle of gay-gay girlfriends to Cedar Springs Tap House for a drag brunch also benefiting LifeWalk and Prism Health North Texas. Don't wait on this one, either, you'll want to book tickets ASAP to guarantee a spot at one of the two available time slots because they always, always sell out.
Just click on over to lifewalk.org's event page for more details on each event and celebrate summer with a big ol' mimosa and a big fat check to these great nonprofit organizations.
Hell, go ahead and have TWO big ol' mimosas.
July Brunches Benefiting LifeWalk & Prism Health North Texas
Saturday, July 9
Sunday, July 7
Details at lifewalk.org